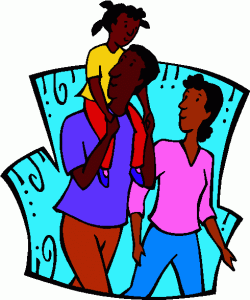 I have just enough time for a quick post before heading off to work this morning, so I thought I'd share the IPA that my French 1 students will be taking today. In this unit the students learned family vocabulary and how to describe people. Unfortunately, I wasn't really happy with the reading I had used for the IPA on this unit last year, so it was back to the drawing board on this one. I think this one will work a lot better.
As you can see by clicking on the link below, the students will read the post of a family who is advertising for an au pair. I loved that this resource gave me a chance to talk to my students about a way they might continue their language study—maybe one of them will be an au pair someday? It is something that could be a real possibility with all the benefits it holds! The text is also rich with other vocabularies they have learned this year, such as sports and activities. Although the post does not provide much visual support, there are a lot of cognates and other contextual support. I included the link to the website, as well as the snipped copy of the post that I chose. I didn't have enough time to read many of the posts on the website, and there might be others that work even better.
While I would have liked to find a listening excerpt that supported this theme, the videos that I found by au pairs would have been too difficult for these novice learners. Instead, I had to go with a "not quite authentic" video in which a native speaker describes himself, his family and his activities. I'll keep working on this for next year—if you have any ideas, please share!
For the presentational writing portion of this IPA, the students will write their own posts in search of an au pair for their own families. Although having them write physical descriptions for this prompt is a bit of a stretch, I like the way that it recycles previously learned vocabulary and structures. The presentational speaking repeated this prompt, but this time the students were given the context that they were making a video to send to the au pair agency. With my students, it worked better to just have them present in class rather than making an actual video.
Link to IPA:Family IPA (revised)
What authentic texts do you use to assess the students on family and descriptions? Have you used an authentic recorded text with this unit?