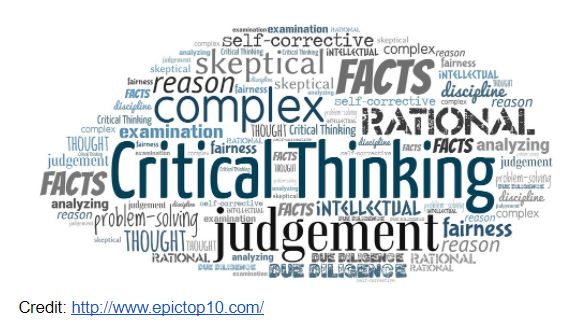 I've taken a quick break from working on the second semester of my French I curriculum to finish up my presentation for this year's ACTFL conference. Because I wrote a proposal for a topic that I've never presented on, I'm starting from scratch this time around. Talk about overwhelming! After a period of utter terror as I stared at a blank Google Presentation, I did some research and started filling in those slides. Here are three of the strategies that I'm including in my presentation along with some French examples.
#1: Debate Team Carousel
This particular strategy is one that I had been introduced to during a professional development workshop in my last teaching position. While so many of the school-wide PD sessions I have attended seemed to lack relevance for language teachers, in this case I found that I could apply many of the strategies to my own classroom. I especially liked this one, as it was a great way to incorporate interpersonal writing and can be used alone or as preparation for a class debate.
Here are the steps for implementing this particular strategy which is described in detail here.
The teacher creates a prompt that requires students to take a position and passes out this graphic organizer.
Each student fills in the first box with their position and a rationale.
Students pass their paper to the right and add a rationale to support their classmate's position, even if they don't agree.
Students pass their papers to the right, read the first 2 boxes and add an opposing rationale to the 3rd box.
Students pass the papers to the right and add their own opinion, supporting it with a rationale.
Here's an example I created on the topic of grades:
#2: Claim, Evidence, Reasoning (CER)
This strategy was a new one to me, but I thought it was a great way to encourage students to think critically when interpreting authentic resources. Here are the steps to implementing this strategy, which is described here.
The teacher presents a question.
The students write a 1-sentence claim that answers the question.
Students look for evidence in the text to support their claim.
Students write a conclusion to support their claim by citing and explaining the relevance of the evidence.
Alternative: Students identify Claim, Evidence, and Reasoning in a text they are given
I decided to incorporate this strategy in my recent Bon Appetit unit, but adapted it slightly for Novice learners. Rather than having the students write a claim, I gave them a list of possible claims from which to choose. I also gave them sentence starters to guide their writing in the conclusion. Click here for the activity, which is based on a reading about breakfast in France. I'd love to have feedback about how this activity works with students!
#3: Always, Sometimes, or Never True
Although very simple, I think this strategy (described here) could be used in a lot of different ways. In this example, which I created for a unit I'm working on for the second semester of my French I curriculum, I used it as an interpretive task over an infographic about the French school system. I think this strategy can be a great alternative to the True/False with Justification task that I so often fall back on.
I hope to see some of you during my ACTFL session where I'll be sharing a couple dozen additional strategies!
I also wanted to take this chance to thank all of you who have purchased my French I First Semester Curriculum. When I set the goal of creating this resource over the summer, I had no idea whether there would be any interest. I was so thrilled by the response to the resource that I created a Facebook page for teachers to ask questions, provide feedback and share ideas. Here's the link for those of you that have purchased the curriculum: https://www.facebook.com/groups/1794760194060624