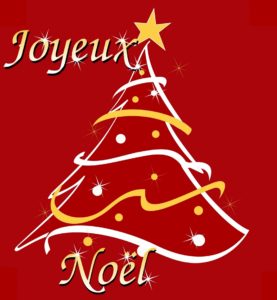 Just in case I'm not the only one scrambling for some engaging communicative activities for the end of the year, here are the holiday-themed stations that my French 3 students are doing this week.
Interpersonal Communication: Pair Crossword Puzzles Students take either Partner A or Partner B and give French clues to help their partner fill in the words that are missing from his/her paper.  The words are taken from this packet.
Interpretive Reading: Students read this "Choose your own adventure" story and summarize what they read in English on this document.
Interpretive Listening: Students worked on the following Edpuzzles.
Chansons de Noel: Students completed the cloze activities on this handout and the completed this activity on lyricstraining.com (Click on "Play Game" and then "Maybe later." )
Courage à tous!
Image Credit: http://www.publicdomainpictures.net/view-image.php?image=233519&picture=joyeux-noel