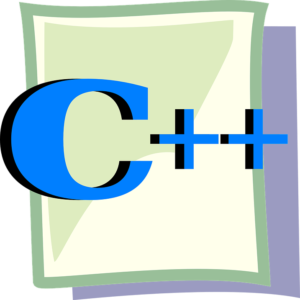 A couple of years ago when I decided to drastically change what I taught (cultural content instead of vocabulary and structures) and how I taught it (by using authentic resources instead of textbook exercises), I took a close look at my assessment practices.  While I embraced the concept of IPA's, I struggled a bit on how to assign a grade to these assessments.  In the beginning I used my own holistic rubrics and later adopted the Ohio Department of Education's Performance Scoring Guides for World Languages. Being a rule follower, I chose the Performance rubrics because that's what ODE's website said that teachers should use for IPA's.  Although I knew that some teachers were linking students' grades to their proficiency level this practice didn't fit with my understanding of proficiency, which I've been taught can only be measured by an OPI.  Because I understood that my classroom assessments were clearly performances (measurements of what my students had learned as a result of my instruction), I used the Performance rubrics.  While these are great rubrics, as I continue to adapt my instruction, I find that I will need to make some changes to my assessment practices in order to meet my goals for this year.  Specifically, I want my students to be more involved in their own learning. Rather than passively waiting for me to assign a numerical score to all of their performances, I want my students to understand their proficiency level, set their own proficiency goals, understand how to meet those goals, and self-assess their progress in reaching these goals. Because the descriptors in ODE's Performance Rubrics do not reflect different proficiency levels (There is only one scoring guide for each skill/mode.), my students were not able to determine their current level of proficiency based on my completing this rubric.  Furthermore, they were not able to determine exactly what they needed to do to improve their proficiency (or grade). In the absence of clear descriptors for each level of proficiency, the students were faced with trying to hit a moving target.  As my performance assessments required increasingly greater levels of proficiency, a similar score on a string of assessments did not allow the students to see the progress that they were making.
In order to remedy this situation, I've decided to use ODE's Proficiency Scoring Guides this year. Based on my current understanding of the common language of world language educators, I will be able to describe my students' performances as exhibiting characteristics of a proficiency level, without implying that I am able to assign a specific proficiency level to an individual student.  But most importantly, because these rubrics contain separate descriptors for each proficiency level, they will enable my students to define their performances as exemplifying a targeted proficiency level.  Not only will my feedback allow them to identify their current level of performance, they will know exactly what they need to do to achieve the next level.  I especially love that these rubrics include three levels for each proficiency level (NH1, NH2, NH3, for example).  As a result, I hope to be able to measure each increment of progress in my students' path to proficiency.
For many of us, of course, it is not enough to only identify a student's proficiency level, we must also assign a numerical (or letter) grade for each performance.  After reading many outstanding teachers' methodology for doing so, I've determined the following guidelines for implementing my proficiency-based grading system.
Students who reach  

ACTFL Proficiency Target

will earn an 85% (B).  Because it seems unfair and unrealistic for the students to reach an end of course target first semester, I have (somewhat arbitrarily) determined that the first semester goal will be two sublevels below the end of the course target.  For example, since Novice High 2 is the targeted proficiency level for the end of French 2, Novice Mid 3 is the targeted level for first semester.   

This table

shows what score a student will earn for each proficiency level. (The numerical scores reflect my preferred maximum score of 10 rather than 100 [a percentage].)

In order to more easily implement this system, I have prepared a

first semester and a second semester rubric for each course.

As indicated on the rubrics, the language is taken directly from the ODE scoring guides for each skill/mode. I simply chose which 5 columns I felt would be the most likely to cover the range of levels for a particular course and typed them on a single page, with an additional column for comments. I also took the liberty of creating a separate rubric for each Presentational skill and removed the comments about pronunciation from the Writing rubric in order to streamline the feedback process. I can easily use a lower level rubric (changing the scores accordingly) for those students who are unable to meet the lowest level on the rubric for his/her course.  Note: I have not included a 2nd semester rubric for French 4, as the ODE rubrics stopt Intermediate Mid 3. I'll use my own judgment in assigning a score for any students who exceed this level.

Because ODE does not have an Interpretive rubric (They provide only a link to the

ACTFL IPA Interpretive Rubric

), I will use the ACTFL rubric for interpretive reading tasks at each level. Because it is the task, rather than level of performance which demonstrates a student's proficiency in interpretive assessments, the same rubric is appropriate for all levels. I will assign the following numerical scores to each level on the rubric: Limited Comprehension (7), Minimal Comprehension (8), Strong Comprehension (9) and Accomplished Comprehension (10).  A student who does not meet the descriptors for Limited Comprehension will earn a 6.
I'm sure that I'll make modifications to these guidelines as I implement proficiency-based grading, so if you're assessing according to proficiency, I'd love to know how it's working in your classes!