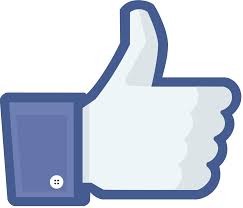 I'm only a little bit embarrassed to admit that I couldn't wait to plan this lesson. I've had so much fun pinning various infographics related to social media, but had never yet created a unit on this theme. Since I didn't do much with technology in my combined 4/5 AP Class last year, I wanted to make sure I spent some time on it this year. Although my colleague and I plan to cover a few topics related to technology during this unit, I volunteered to develop the first lesson, which focused on social media.
As you'll see in the document I uploaded below, I've included an interpretive reading task (an article about teens and social media) an interpretive listening task (two videos about teens and social media), an interpersonal task (discussion questions and role plays) and two presentational prompts.
I think this lesson will take about 4 days and this is how I have planned each day:
Day 1:
I will begin by projecting a few of the images on this google presentation:
https://docs.google.com/presentation/d/1W705rnwDJzSdHRfae_Bt4amDhSLQiDaoblpX-EG5PrY/edit?usp=sharing
I will project one, give the students 3 minutes to discuss it in their small groups, and then choose one student to talk about it for a couple of minutes for a formative assessment grade. When I have done similar activities in the past, I instruct the students to describe the image and then explain why it's funny. After repeating this process with another image, I will pass out a copy of one of the social media infographics I have pinned (see my La Technologie Pinterest board) and have them discuss it in their groups for a few minutes. We will then discuss it as a class. I will ask them questions about what surprised them about the infographic, what their personal experiences were on the topic, and whether they thought there were cultural differences between the U.S. and France on the topic.
After this discussion time, I will have the students begin the interpretive tasks. Because I have 8 computers in my class, I will have all the students begin the reading, and then choose 8 at a time to do the listening. For homework the students will post a response to the first writing prompt on our Moodle site (Because they will comment on each others' posts, this is actually an interpersonal writing task).
Day 2:
I will repeat the discussion activities by projecting a couple of more images and passing out another infographic. Then I will have the students complete whichever interpretive task they did not finish on Day 1. If any students finish both interpretive tasks, I will have them begin writing their response to the second presentational prompt. For homework I will assign them the task of reading their classmates' posts from the previous evening and responding to at least two of them with both a comment and a question.
Day 3:
I will project a couple more images from the Google presentation and then have the students discuss the questions from the interpersonal task. I will then divide the class into two groups. One half of the class will work on the Interpersonal Tasks for the rest of the period and the other will complete their presentational writing (#2).
Day 4:
I will project a couple of more images and then divide them into the two groups and have them complete the opposite tasks. By having only half of the class speaking at a time, I am more able to provide feedback/formative assessment than I would be if I had to try and listen to 28 students speaking at the same time. For this evening's homework assignment, I will have the reply to any comments they received on the interpersonal writing assignment.
I just hope the students have as much fun working on this unit as I did planning it!