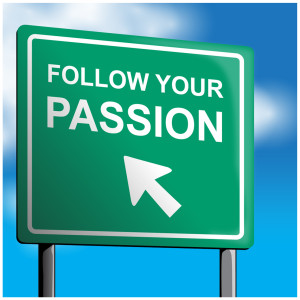 For the first 90% of the school year I planned units that I thought would be relevant and interesting to most of my students. I was thrilled with the progress they made in their proficiency and for the most part they remained engaged throughout the year.  As a result, I've decided to try something new with my Intermediate learners. For the last two weeks of the semester (and as their final exam grade), I'm going to put each of my Intermediate learners in charge of designing his or her own curriculum. Each of my French 3, 4 and 5 students will research a topic of their choice and then present what they have learned to their classmates.  Their presentations, as well as the journal entries they will write to document their research, will determine their final exam grade.
Never having implemented this type of project, I did some quick research on Genius Hour and Passion Project ideas.  There are so many great ideas out there!  Based on what I found out, I've developed these guidelines: passionprojectdirections
The students will first complete a Google Doc with general questions about their topic, how it relates to a Francophone culture, their big idea question, some beginning research questions, and how they will share what they learn. ( Here's a Word version of the document that I made:googledoc ) Afterward, they will have 5 class periods to research their topic in class.  I have encouraged each student to considering bringing in a device for this research and I have 8 classroom computers for those without a smart phone/tablet/laptop etc. They will only be permitted to read/listen about their topic in French while in class.  During the last 10-15 minutes of each class period (or at home), they will complete a blog entry (on the same Google Doc).  As indicated on the project guide, I will randomly select one or more blog entries to grade for each student.  For the second week, the students will create the visual aid for their presentation, create index cards, and practice their presentations.  Finally, they will present their projects to the class.  While I think many of the students will choose a Powerpoint/Google Presentation, I'd also accept videos or possible other formats that they suggest.
Although we won't begin researching until this week, most of my students are excited about being able to study "anything they want."  While I'm thrilled that they're engaged by this project, I'm also more than a little nervous about putting them in the driver's seat.  Like many teachers, I might have just a tiny bit of a control issue!  As a result, I've decided to assign a daily participation/interpersonal speaking grade. Although I don't normally grade participation, I wanted to make sure to have some documentation about their work on this project. In order to justify this grade to the "proficiency voice inside my head," I added a descriptor about discussing their research with Madame.  As I circulate among the students as they work, I plan on conducting quick interviews to gauge their progress, as well as make them accountable for staying on task. Even though I'm a little nervous, I can't wait to see what these students come up with!
If you've implemented a Passion Project or Genius Hour, I'd love to hear your words of wisdom!