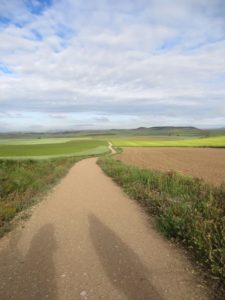 As I shared in a recent post, one of my goals for this year is to use proficiency-based rubrics to assess my students' performance.  I feel that this type of rubric will provide my students with more targeted feedback on where they are on their path to proficiency and what they need to do to make progress on this path.  As I assessed by first stack of papers using these rubrics, I realized that I needed to be able to provide my students with very specific instructions on exactly how they could demonstrate increasing levels of proficiency on their writing. However, first I needed to deepen my own understanding of the terms used in the proficiency descriptors. Although I am embarrassed to admit it, I didn't know the exact definition of a "connected sentence," "complex sentence," and "cohesive device." Fortunately, ACTFL's glossary provided most of the information I needed and Google did the rest.  As I continued to study the descriptors used for each proficiency level, I realized that I also needed to reflect on grammatical structures in a more intentional way for the following reasons:
The proficiency descriptors, as well as the rubrics I've chosen, repeatedly use the term "practiced structures."  As a result, I needed to decide exactly which structures I would "practice" (by providing lots of input, pop-up grammar lessons, and communicative contexts) at each level.

Although the descriptors do not mention specific grammatical structures, certain structures are inherent in the process of progressing through the levels.  The difference between "making a reference" to the past and "narrating" in the past seems to require the ability to use the

imparfait, passé composé and plus-que-parfait

as well as past infinitives for additional cohesiveness. Therefore, I need to expose my students to these structures in a meaningful way.

I needed to provide my students with language they needed to work on these structures independently.  As much as I have eschewed grammatical terminology for the past couple of years, my students need to have a basic vocabulary of grammatical terms if they are to individualize their learning as it relates to proficiency.  
As a result of this research and reflection, I designed this Path to Proficiency Action Plan document for my students.  As the directions indicate, I will give this document to my students throughout the year to help them set goals for their own progress toward proficiency.  Based on the feedback I give the students when assessing their writing, they will create an action plan for progressing to the next level.  Depending on their own individual performance, they may focus on increasing the detail of their responses, creating more sophisticated sentence types, increasing their organization or become more accurate on the use of various structures.  In addition, I have provided links to exercises on lepointdufle for each grammatical structure.  While I do not typically use this type of discrete grammar practice in my teaching, I think that it is possible that these exercises might benefit some students.  As time permits, I would like to provide my students with a more specific list of activities, as I think some of these exercises are more helpful than others.   It is my hope that the goal-setting my students will do via this document will help them increase their proficiency in writing, as well as take more ownership of their own learning.  In future posts, I hope to share similar action plans for other language skills.
As always, your feedback is appreciated!